Letters and Testimonials From Our Patients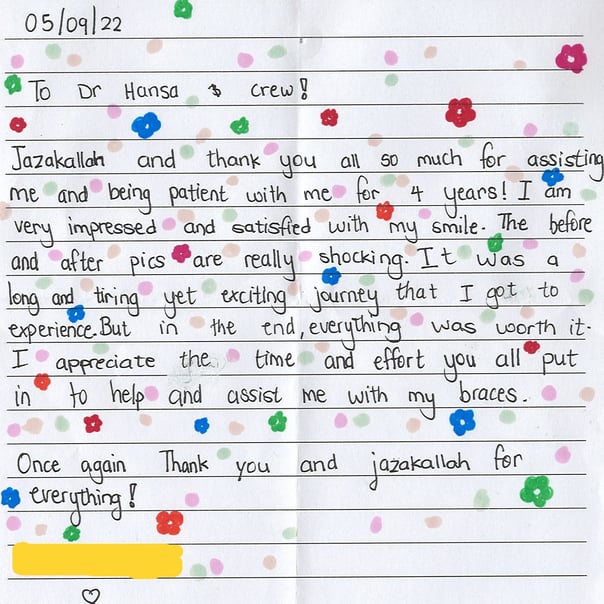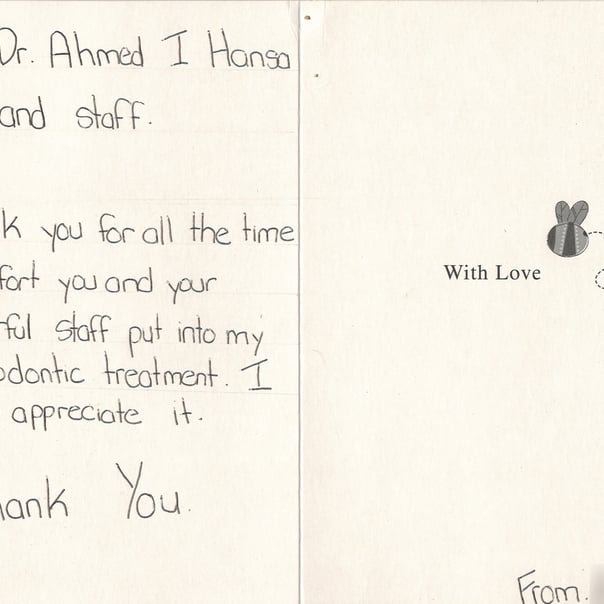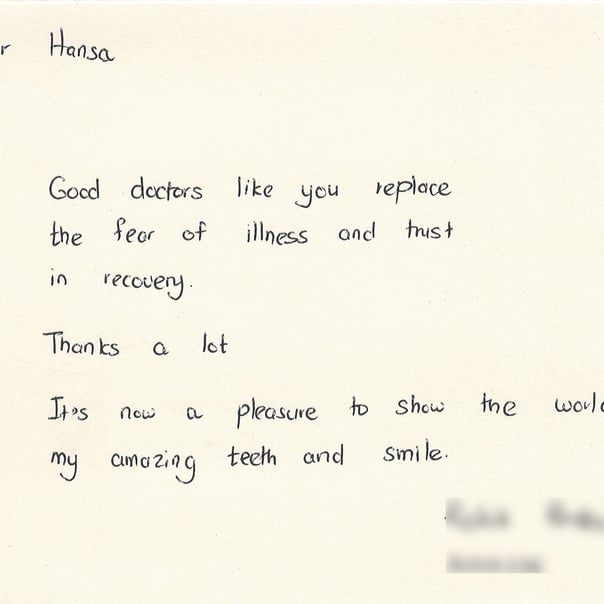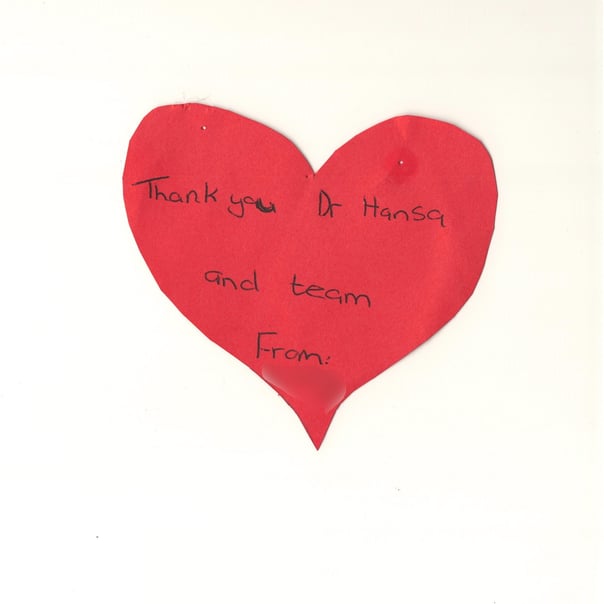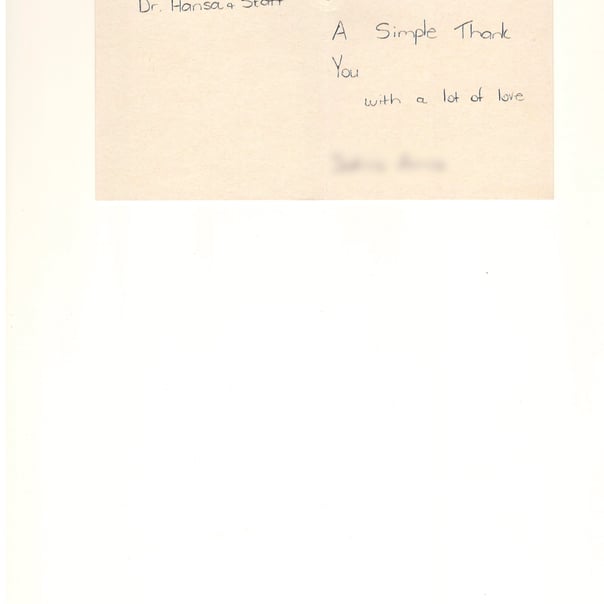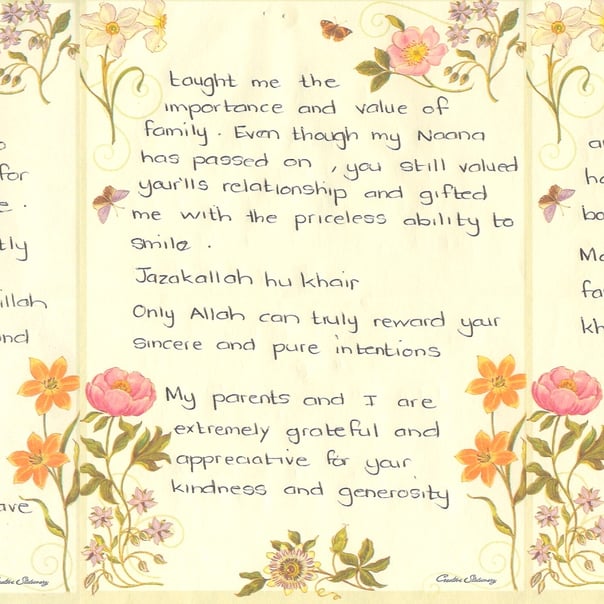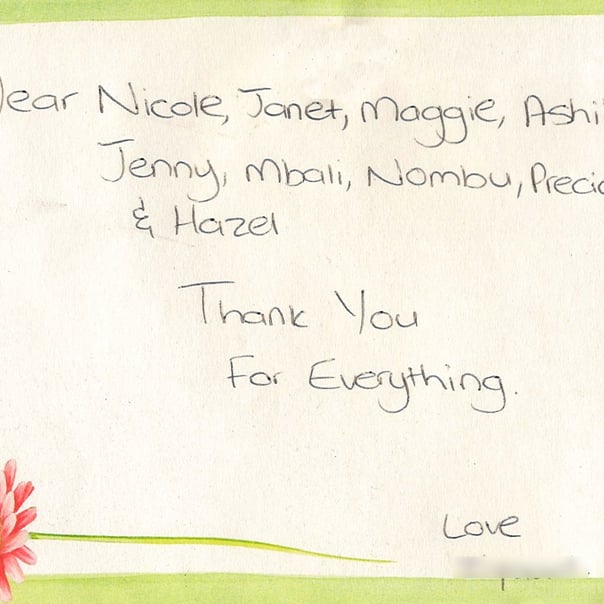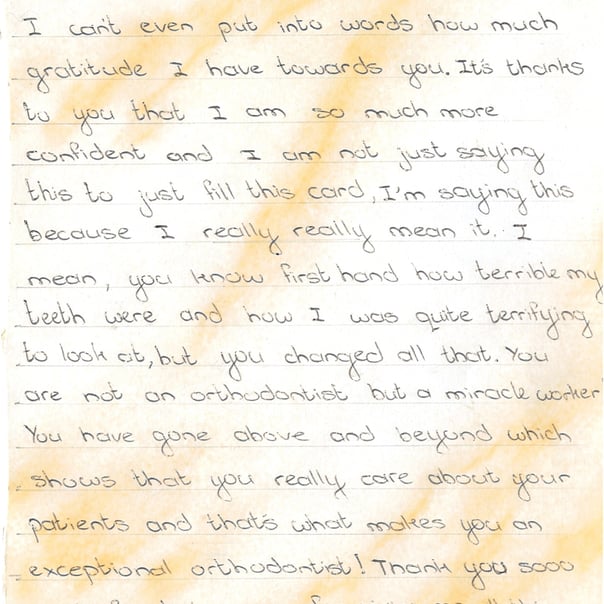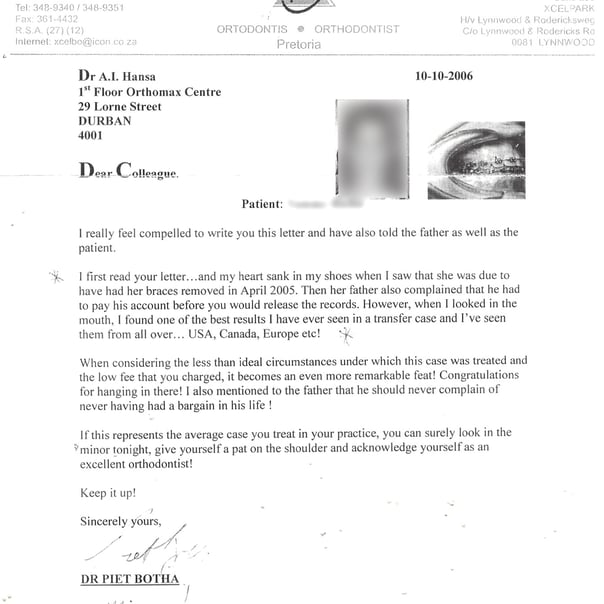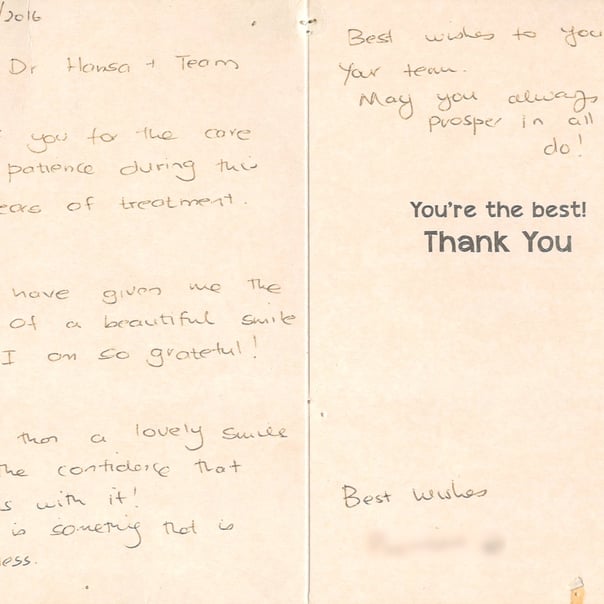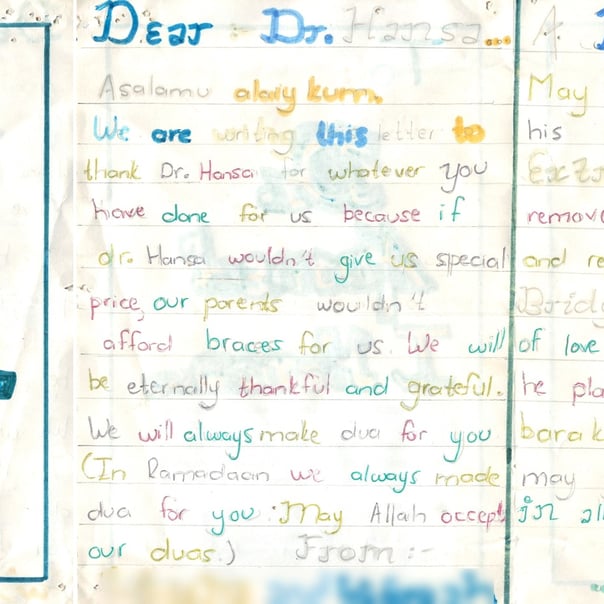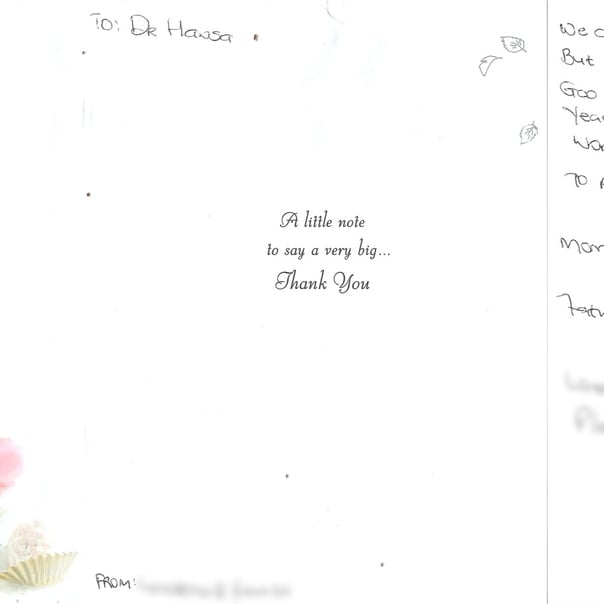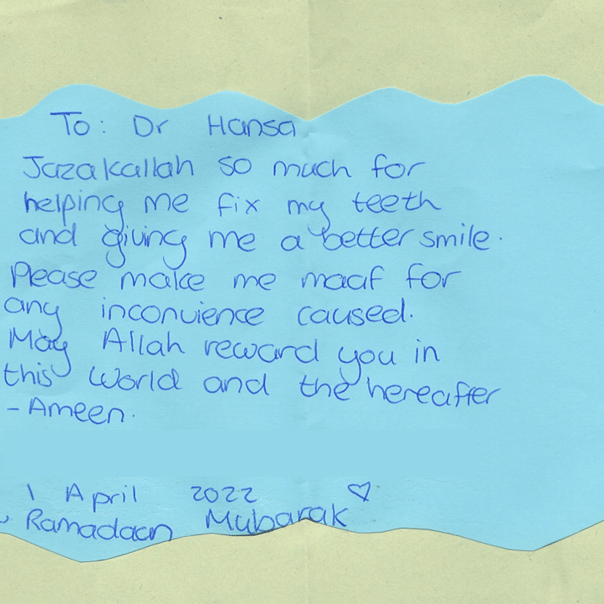 Here's what our patients say


"Amazing work. I had superb orthodontic care by Dr Hansa and his wonderful staff. If there is a time I have to refer anyone to an orthodontist, I will definitely send them your way!"
- Sumayya Vawda


"Dr Hansa and staff are very accommodating, kind and friendly. I've had thee best orthodontic treatment with Dr & Staff. Would definitely recommend Dr to anyone looking for good orthodontic treatment.
Much Thanks to Dr and Staff for all the hard work done on getting me such a beautiful smile."
- H S Vahed


"THE BEST ORTHODONTIST IN DURBAN.
Staff were friendly, Dr Hansa took his time to explain in a way the process in a way that I could understand and most importantly the price was very reasonable."
- Shiraz Ismail Dhooma